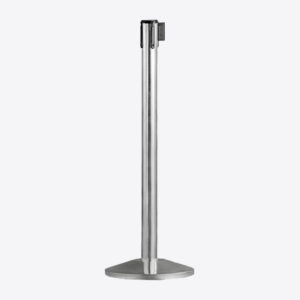 Belt Length: 10 feet
Belt Color: Black
Stainless Steel
The CAE-137M uses heavy duty stainless steel, making it sturdy for long term use
Retractable barriers create effective crowd control and creates lines to help block off restricted area. Perfect for temporary events that does not need permanent fixtures.
Black powder coated post with 10' belt. Stanchions features 3 locking belt receivers to prevent accidental belt release. Weighted base for stability.
Easy to install. Comes in 3 separate parts: Pole, Base and Cover. Screw is included.
**Individually sold. Does not come in pairs